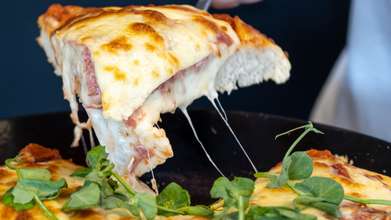 PIZZA E.T.C. BUFFET
Pitsabuffet tarjolla
Lauantaisin klo. 12.00 - 16.00

14,80 € / henkilö
9,00 € / alle 12 v
6,00 € / alle 6 v
Plenty of pizza,salads and country fries and savory delicacies in buffet.
Includes sodas and ice water.

Salad mix, tomatoes and cucumber

Cole salad
Potato / pasta salad
Beetroot salad
Beans
Marinated olives / garlic
Pickles / Pumpkin relish
Eggs and cottage cheese
Salad dressing
Savory oil and olive oil
Balsamico
Croutons, salted nuts, roasted seeds, dry roasted onion
Bread and butter
Ice water, coffee and tea
Food may contain allergens, please ask for information.
044 515 1710
myynti@ravintolanallikari.fi